Welcome to Rhys and Rae's Creations! Also known (and easily remembered) as Rhys & Rae's. My name is Michelle, Designer and Owner of Rhys & Rae's. I design and create assorted fabric flowers. My creations are all individually handmade by me and only me with care and special attention.
My two daughters inspired me to make pretty headbands. I learned how to make fabric flowers from the many, free fabric flower tutorials online. That's when it all began. I enjoy creating vintage inspired pieces that are unique and individual.
I am blessed to be a busy work from home mother of two daughters, Kennedy Rae and Reece Elizabeth.
My designs include: Wholesale Linen and Lace Wedding Flowers, Couture Flower Headbands, Rolled Rosette Fabric Flower Headbands, Flower Hair Clips, Flower Hair Combs, Fabric Flower Embellishment Sets, Custom Boutonnieres, Custom Made Cake Flowers, Fabric Flower Brooches, Baby Girl Headbands, M2M Matilda Jane & Persnickety's Baby Girl Headbands, Custom Bridal Bouquets, Wedding Decorations, Fabric Flower Appliqué's and Flower Photo Props.
I spend my days taking care of my home and two daughters, marketing and creating new pieces to add to my etsy shop.
I am always working on custom orders and take them on a first come, first serve basis. My current turnaround is 3-9 weeks, especially now with the busy bridal season. I have over 500 headbands in my shop that are ready to ship, but if you don't find what you are looking for, please contact me and I'll gladly make a custom piece just for you.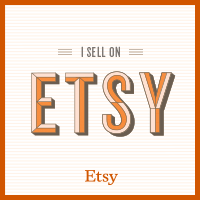 new Etsy.Mini(7107426,'thumbnail',4,3,0,'http://www.etsy.com');
(function(i,s,o,g,r,a,m){i['GoogleAnalyticsObject']=r;i[r]=i[r]||function(){
(i[r].q=i[r].q||[]).push(arguments)},i[r].l=1*new Date();a=s.createElement(o),
m=s.getElementsByTagName(o)[0];a.async=1;a.src=g;m.parentNode.insertBefore(a,m)
})(window,document,'script','//www.google-analytics.com/analytics.js','ga');
ga('create', 'UA-48614216-1', 'etsy.com');
ga('send', 'pageview');